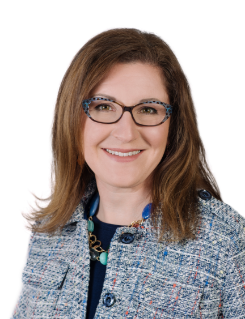 Lynnette Dinkler - Attorney
Lynnette is a trial lawyer and law director with extensive experience defending and advising Ohio's municipalities and school districts. She has dedicated her career to representing the interests of public entities, employers, trusts/trustees, businesses, non-profits, and individuals in state and federal courts throughout Ohio. Lynnette also appears before state and federal administrative agencies such as EEOC/OCRC, the Ohio Liquor Commission, and the State Employee Relations Board, and advises clients in a general counsel role.
Over the course of Lynnette's career, she has tried over 50 civil and criminal cases. Her appellate practice includes a case successfully briefed before the United States Supreme Court where she expanded the law for police response to an officer in crisis. She has argued four cases before the Ohio Supreme Court and has been invited to write friend of the court briefs (amicus curae) on several high profile issues important to her clients. Lynnette has been invited to speak to national audiences on civil rights, police policy and procedure, and constitutional law; and here in Ohio on municipal law, school law, employment law, police policy and procedure, public entity bonds, trial tactics, ethics and leadership.
In 2018, Lynnette was named one of America's Top 100 Civil Defense Litigators for her work in the fields of civil rights litigation and government relations law. Membership is limited to the Top 100 professionals from each state in each category of practice who best exhibit excellence and the highest ethical standards in their respective professions. With these high standards, less than 1% of professionals in the United States will be selected for membership as one of America's Top 100™ in their profession. Her peers named her to Ohio Super Lawyers (2019, 2018, 2012, 2011) and Rising Stars (2010, 2009, 2007, 2006, 2005), an honor given to just 2.5% of Ohio attorneys. In 2006, Litigation of America, a trial lawyer honorary society representing less than one-half of one percent of American lawyers by invitation only, selected Lynnette as a Charter Fellow.
Truly listening to each client to understand the facts, identify goals, and develop the plan to work with the client to achieve the goals is what Lynnette enjoys most about practicing law. Lynnette values relationships and what she learns from having the privilege of meeting people from all backgrounds through her work.
Lynnette enjoys serving the legal profession and her community. Nationally, she served the Defense Research Institute as a member of the Governmental Liability Section. In Ohio Lynnette sat on the Board of Directors for the Ohio Association of Civil Trial Attorneys, chaired its Employee Committee, and was honored as its Outstanding Member of the Year (2011). Lynnette chaired the Federal Civil Practice Committee for the Dayton Bar Association for many years. She raised money to send inner city children to YMCA summer camps during her years of service on the Downtown Dayton YMCA Board of Directors and was honored by the YMCA of Greater Dayton as Volunteer of the Year (2004) in recognition of her service.
Outside of work, Lynnette treasures time with her husband and children. They enjoy entertaining their friends, and making meaningful memories together, one after the next.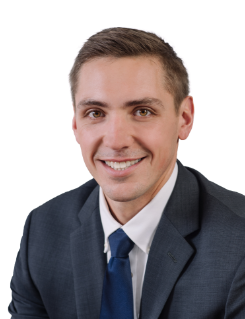 Andrew Heck - Attorney
Andy joined the office after graduating from the University of Dayton, School of Law in 2017. His practice areas include defending and advising Ohio political subdivisions (municipalities and schools), business formation and general counseling, real property, estates and trusts, and litigation matters for private entities, such as business, employers and individuals.
Soon after joining the office, Andy successfully defended several Ohio political subdivisions in litigation matters including wrongful death, tort liability, and wrongful termination. Andy advises businesses and Ohio municipalities in a general counsel role, represents Executors appointed to administer estates, and works with title companies for real property conveyances.
During law school, Andy was a law clerk for a national insurance company where he gained experience in defense litigation. Andy also served as a law clerk in the Montgomery County Juvenile Court, during which time he gained experience in the areas of juvenile and family law.
When representing police departments, Andy understands the issues that face these brave public servants who protect and serve. Before attending law school, Andy worked as a probation officer for the Montgomery County Common Pleas Court, General Division.
Forming relationships with his clients is important to Andy. He values the opportunity to listen to each client in order to mutually develop a plan to achieve his clients' goals. Andy enjoys the privilege to meet new people and create new relationships through his work.
Andy is a 2013 graduate of the University of Notre Dame. While in law school, Andy served as Executive President of the Student Bar Association and Secretary of his class.
Born and raised in Dayton, Ohio, and a 2009 graduate of Chaminade Julienne High School, Andy has always been an active member in the Dayton community. Andy currently lives in Mason, Ohio, and he is a member of the Dayton Bar Association, the Ohio State Bar Association, and the Federal Bar Association, and he actively participates in the Notre Dame Club of Dayton. Andy is admitted to practice in all Ohio state courts, and he is admitted to the United States District Courts for the Northern and Southern Districts of Ohio.
Andy spends his spare time watching Notre Dame football and Dayton basketball, fishing, cooking, and has an avid interest in aviation.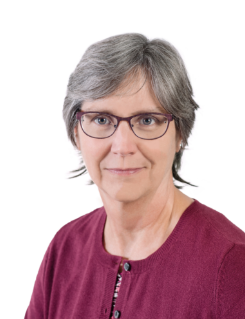 Tina Sabo - Paralegal
Tina Sabo has over 30 years of experience in the legal profession.  Her legal career began in Great Falls, Montana in 1986 where Tina worked as a receptionist at a local firm.  Because of her ability to analyze and research facts, Tina was given the opportunity to assist the senior partner with a trial, and her love for the legal profession began.  Tina then spent several years working as a legal assistant for several general practitioners here in Dayton, Ohio.  Her main focus was personal injury, domestic relations, probate and estate planning.  Tina also spent time working as a legal assistant for a prestigious estate planning/corporate firm in Las Vegas, Nevada.  Tina then returned to Dayton, Ohio where she spent 9 years with a personal injury/insurance defense firm before joining Dinkler Law Office, LLC.  Her current areas of concentration include public entity law, civil litigation, and probate/estate/trust matters.    
Tina obtained a Bachelor of Science Degree in Biology from Northern Kentucky University in 1984. She obtained her Certificate in Paralegal Studies from Community College of Southern Nevada in 1998.  Her travels throughout the U.S. while her husband served in the U.S. Air Force gave her a variety of legal experience which contributes to her wealth of knowledge of general law, civil proceedings and confidentiality privileges and doctrines.
For the past twenty years, she has learned the inner-workings of insurance defense and personal injury suits.  She is well adept at analyzing claims and damages; as well as investigating details.  She is an asset to Dinkler Law Office and its public entity and private clients alike.
When not at Dinkler Law Office, LLC, Tina enjoys spending time with her husband, son and daughter.  She also enjoys machine embroidery, sewing, crocheting, gardening and cowboy action shooting.  Tina and her family are active in their church and community.